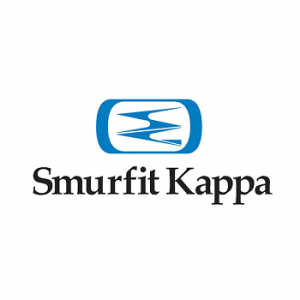 Smurfit Kappa Paper Services is part of the Smurfit Kappa Group with operating companies in 34 countries and over 45.000 employees. Smurfit Kappa is world leader in the paper-based packaging industry.
In this role you ensure functionality of workplace systems [WPS] and peripheral equipment. Furthermore you ensure a proper handling of comments, requests and questions from users of these automated systems and applications of Smurfit Kappa Paper Services and its cluster within the guidelines of SarBox legislation.

Main Tasks/Key Accountabilities/Responsibilities
Compilation and distribution of information and providing support;
Interpretation and recording of requests relating to technical and administrative complaints, failures and changes;
Installation, registration and testing of WPS and associated peripheral equipment and software;
Troubleshooting installation problems and failures and coming up with solutions;
Performing necessary maintenance to hard- and software;
Ensuring system documentation and tracking decline of licenses;
Monitoring and administration of ICT stock articles;
Monitoring functionality and quality of work produced by suppliers in relation to the contract and specifications;
Integration SAP and IDoc;
Support Flexprocess and associated applications including interfacing [e.g. EPC, Paper Lab];
X-trim: creating new users, handling process oriented questions to Greycon, support Greycon and GMCC;
Support Topdesk: system and application administration;
OnGuard;
Reporting;
Willing to participate in Standby service;
Compliancy information.
Key Competencies/Qualifications/Requirements
Secondary vocational education;
Knowledge of information technology, operating systems, hard- & software applications, business processes, in- & external networks and WPS, applications and application structures;
Knowledge of helpdesk procedures and MS-Office package;
Fluency in English and German;
Competencies: analytical thinking; customer service orientation; adaptability; communication; planning and organisation;
Knowledge and experience of databases and SQL, preferably MS-SQL;
Knowledge and experience of programming languages and techniques, preferably Visual Studio/VB.net/C#;
Coaching and leadership capacities.
Additional information
Working at Smurfit Kappa Paper Services means a dynamic working environment with a collegial and informal working atmosphere. They expect employees to continue to develop and to use their knowledge and skills successfully. This is rewarded with an excellent salary and secondary conditions in which good training and training opportunities are included.
Interested?
If you are interested in this vacancy, please send your resume and cover letter to Dorien de Jong, dorien@internerwerving.nl.
  
Smurfit Kappa Roermond heeft het recruitment proces uitbesteed aan I-recruiting B.V. Dat betekent dat het eerste telefonische contact met I-recruiting zal zijn. Indien u in het functieprofiel past, wordt uw CV (inclusief gespreksverslag) doorgestuurd naar Smurfit Kappa Roermond. Zij zullen eventuele vervolggesprekken met u voeren. Bij de juiste match treedt u rechtstreeks in dienst bij Smurfit Kappa Roermond.