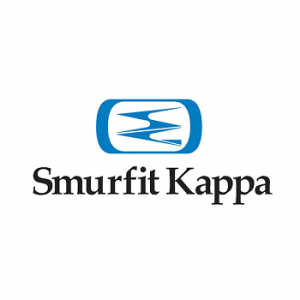 Our client Smurfit Kappa Group Microsoft Competence Center (GMCC) is located in Oosterhout, the Netherlands. GMCC is the organization within Group IS that is responsible for the delivery of many Group IT Infrastructure, Network, Systems, Security and Application services. Most of their services are based on Microsoft solutions and delivered to the Smurfit Kappa organization from the cloud or from our central datacenters located in Nieuwegein, Rotterdam, Miami and San Diego. GMCC consists of around 80 people divided mainly over three Operational Teams, projects and management/staff. Next to secretary and office manager for GMCC, this position also fulfills the management assistant role of the Group Vice President Information Systems, Director GMCC and other Group IS Directors.
Main Tasks/Key Accountabilities/Responsibilities
Responsible for the day to day business in the office.
Reception: dealing with correspondence, email and answering incoming calls. Performing a pre-screening of these calls for direct connection with Group IS (directors).
Arranging travel and accommodations for all GMCC personnel and Group IS directors.
Preparation of monthly expenses reports for all Group IS directors.
Maintain shared agenda's and contacts.
Organizing all sorts of meetings and events.
Ordering office furniture, supplies, presents for yearly celebrations, birthdays and others.
Keeping personnel holiday and sick leave records and liaise with HR.
Maintain electronic and paper based filing of all contracts.
Performing tasks for internal communication on a regular basis conform a yearly scheduled plan.
Answering incoming calls and performing a pre-screening of these calls for direct connection with the Group IS.
Key Competencies/Qualifications/Requirements
Education (HBO or MBO).
Ability to work independent and pro-active attitude.
Part time (minimum 24 hours) or full-time available.
Strong knowledge of MS Office products (eg. Excel, powerpoint,word) and preferably Adobe Photoshop.
Problem solving approach, independency and attention to details.
Team player with communicative and social skills and a Customer focused approach.
Fluency in speaking and writing Dutch / English.
Interested?
If you are interested in this vacancy, please send your CV and cover letter by e-mail to Elise van den Broek, emailaddress: elise@internetwerving.nl
Smurfit Kappa Group IS heeft het recruitment proces uitbesteed aan I-recruiting B.V. Dat betekent dat het eerste telefonische contact met I-recruiting zal zijn. Indien u in het functieprofiel past, wordt uw CV (inclusief gespreksverslag) doorgestuurd naar Smurfit Kappa Group IS. Zij zullen eventuele vervolggesprekken met u voeren.