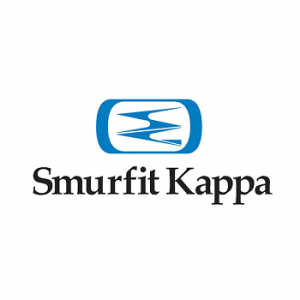 Smurfit Kappa Benelux consists of 22 plants and about 3300 employees. The regional office is situated in Oosterhout. The SAP MM key user is responsible for first level support, training and development of SAP MM and the local users in the operations and Benelux Head Office. The SAP MM key user is service minded and able to develop and maintain effective working relationships at different levels within the organisation.
Main Tasks/Key Accountabilities/Responsibilities
1st line support for questions Benelux SAP users;
Primary contact for 2ndline support (GSCC);
Prepares work instructions,

give training to new employees and will bring existing employees knowledge to the next level;
Testing new functionality and coordinates sharing of best practices for the Benelux;
Checks needs in organisation and translates these to the standard SAP functionalities and when possible/needed develops changes (fit gap analysis in cooperation with GSCC);
All request for enhancements for the Benelux will be coordinated by the SAP key user;
Pro-actively informs users of changes and new developments;
Will arrange Benelux key-user meetings and will participate in European meetings;
Ensures compliance with the Group Key Controls; roll out MM related reports;
Participates in ad hoc projects;
To carry out other tasks as when they arise.
Key Competencies/Qualifications/Requirements
Higher education or equivalent (HBO);
At least a Bachelor education in Computer Science and/or Information Systems or other technical fields (or equivalent experiences);
Thorough knowledge on SAP MM and Microsoft office;
Punctual, meticulous and independent;
Hands on mentality;
Excellent communication skills;
Ability to act within different work environments and levels in the organisation;
Fluent in Dutch & English, written and oral;
Willing to travel within the Netherlands and Belgium.
Interested
If you are interested in this vacancy, please send your CV and cover letter by e-mail to elise@internetwerving.nl to the attention of Elise van den Broek.
Smurfit Kappa Corrugated Benelux heeft het recruitment proces uitbesteed aan I-recruiting B.V. Dat betekent dat het eerste telefonische contact met I-recruiting zal zijn. Indien u in het functieprofiel past, wordt uw CV (inclusief gespreksverslag) doorgestuurd naar Smurfit Kappa Corrugated Benelux. Zij zullen eventuele vervolggesprekken met u voeren.Bij de juiste match treedt u rechtstreeks in dienst bij Smurfit Kappa Corrugated Benelux.