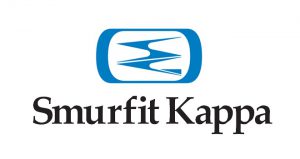 Group Microsoft Competence Center (GMCC) is located in Oosterhout, the Netherlands. GMCC is the organization within Group IS that is responsible for the delivery of many Group IT Infrastructure, Network, Systems, Security and Application services. Most of our services are based on Microsoft solutions and delivered to the Smurfit Kappa organization from the cloud or from our central datacenters located in Nieuwegein, Amsterdam, Miami and San Diego. GMCC consists of around 70 people divided mainly over three Operational Teams, projects and management/staff. Security becomes an growing concern for organizations including Smurfit Kappa and we would like to put more focus on several security aspects, therefore need additional resources to implement and support them.
Main Tasks/Key Accountabilities/Responsibilities
The Security Engineer is responsible for the maintenance and provisioning of a growing Windows 2008/2012/2016 environment;
Will work with existing team to manage, maintain, deploy, troubleshoot, and support more than 700 servers including the "Test environment";
Participates in research and development of improvements for detection, prevention and automation of security related services;
The individual ensures the Infrastructure and related procedures adhere to organizational values;
Will work in project teams to implement new services and review and maintain existing ones;
Solving of all 2nd line incidents according to the offered Service Level Agreement';Design and support the environment and processes, support the Systems & Security team and the other teams as well;
Pro-active informing the Team Leader on security developments and new opportunities;
To work according to ITIL rules, security and Compliancy policies;
Performing the daily/weekly operational activities in regards to controlling the security of our environments (Proxy checks, IDPS alerts, ePO alerts etc.).
Key Competencies/Qualifications/Requirements
A minimum of 5 years of experience supporting large enterprise platforms;
Team player with communication and social skills and a customer focused approach;
Knowledge of products like Windows Server, Antivirus, Endpoint Protection, Proxy, Application publishing and remote access solutions;
Fluency in speaking Dutch / English and documenting in English.
What's in it for you?
Working at Smurfit Kappa means a dynamic work environment with a collegial and informal working atmosphere. They attach great value to involved employees who take responsibility for the work they are facing, the product, their own and others safety as well as the environment. They expect employees to continue to develop and work with their knowledge and skills. They offer an excellent salary with secondary working conditions including learning & development opportunities.
Do you see this picture for yourself?
If you are interested in this vacancy, please send your cv and cover letter by e-mail to marieke@internetwerving.nl attn. Marieke Bouwmeester.
Smurfit Kappa Group IS heeft het recruitment proces uitbesteed aan I-recruiting B.V.
Alle reacties via I-recruiting B.V. worden in behandeling genomen.
Acquisitie wordt niet gewaardeerd!