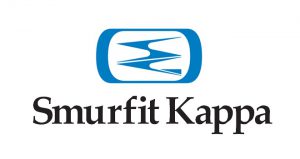 Group Microsoft Competence Center (GMCC) is located in Oosterhout, the Netherlands. GMCC is the organization within Group IS that is responsible for the delivery of many Group IT Infrastructure, Network, Systems, Security and Application services. Most of our services are based on Microsoft solutions and delivered to the Smurfit Kappa organization from the cloud or from our central datacenters located in Nieuwegein, Amsterdam, Miami and San Diego. GMCC consists of around 70 people divided mainly over three Operational Teams, projects and management/staff. As we have now started a project to implement O365 within our organization, we need additional resources to implement and support this product. The senior functional consultant will play a key role in defining, supporting and rolling out the existing SharePoint 2013 based intranet, the O365 suite and  the cloud based video platform.
Main Tasks/Key Accountabilities/Responsibilities
The Senior Functional Consultant SharePoint / O365 is responsible for implementing and maintaining the SharePoint on premise environment and O365 with all its products (SharePoint, Yammer, Delve, Groups etc) within Smurfit Kappa from a business point of view;
Leading role in analysing and understanding SharePoint demands of the sites;
Assist Site Collection Administrators and business users with the analysis of current business requirements and map to SharePoint collaboration sites;
Define and maintain the SharePoint governance model;
Create and maintain a SharePoint on premise and O365 evangelism site for the company for site requests, training material, governance issues, the footprint in the organization, terminology, resources, etc;
Provide consultancy and training to the business;
Investigate business needs and discuss new opportunities with the business;
Provide SharePoint / O365 analytics to management;
Provide consultancy for other user related platforms like the video platform, Brand platform, custom build applications etc;
Work closely with Project Managers to determine new projects;
Work in close cooperation with the GMCC Systems & Security team for the technical installation of SharePoint;
Liaise with GMCC Systems & Security team on future strategy of platform, upgrades, etc.;
Overall responsibility for all areas of SharePoint from a business point of view;
Provide input regarding the GMCC strategy of the SharePoint platform;
Provide senior functional expertise on other related products or areas.
Key Competencies/Qualifications/Requirements
Minimum 5 years fulltime SharePoint experience in a business environment, 2 years with O365;
Solid understanding of the SharePoint architecture and infrastructure (incl. Business Connectivity Services, Search Server);
Thorough understanding of the SharePoint licensing, administration and hierarchy model as well as application concepts;
Knowledge on MS Office;
Knowledge of Power BI or Project Online is a pre;
Good understanding of the business and customer focused approach;
Independent and resourceful, but also being able to register as a team player;
Analytical thinking and experience in troubleshooting of problems;
Effective communication, excellent presentation and training skills;
Fluency in speaking and documenting in English. Other languages are a pre.
What's in it for you?
Working at Smurfit Kappa means a dynamic work environment with a collegial and informal working atmosphere. They attach great value to involved employees who take responsibility for the work they are facing, the product, their own and others safety as well as the environment. They expect employees to continue to develop and work with their knowledge and skills. They offer an excellent salary with secondary working conditions including learning & development opportunities.
Do you see this picture for yourself?
If you are interested in this vacancy, please send your cv and cover letter by e-mail to marieke@internetwerving.nl attn. Marieke Bouwmeester