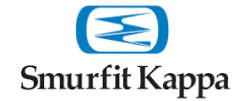 Smurfit Kappa is one of the leading providers of paper-based packaging solutions in the world, with around 45,000 employees in approximately 370 production sites across 34 countries and with revenue of €8.2 billion in 2016. They are located in 21 countries in Europe, and 13 in the Americas. And they are the only large-scale pan-regional player in Latin America. With their pro-active team they relentlessly use extensive experience and expertise, supported by scale, to open up opportunities for customers.
Smurfit Kappa collaborates with forward thinking customers by sharing superior product knowledge, market understanding and insights in packaging trends to ensure business success in their markets. They have an unrivalled portfolio of paper-packaging solutions, which is constantly updated with market-leading innovations.
Smurfit Kappa Corrugated Benelux IT is the department responsible for all IT related issues at Corrugated Benelux level, as well as within all Corrugated Benelux sites. You will be working in the Software Development Benelux team and report to the Manager Software Development Benelux.
Main Tasks/Key Accountabilities/Responsibilities
Analyze calls, errors and change requests;
Solve incidents (3rd line support);
Create functional – and/or technical designs for change requests;
Perform developments for fixes and change requests;
Perform system – and integrated tests;
Communicate with all persons involved;
Participate in implementation projects;
Improve application modules and development tools.
Key Competencies/Qualifications/Requirements
Higher education or equivalent (HBO);
3-5 years of software development experience (Progress 4GL and .Net)
Knowledge of XML and XSL;
Knowledge of and/or experience with OTC and/or ERP applications;
Knowledge of Webservices;
Knowledge of Agile/scrum;
Good knowledge of business automation;
Capable of thinking in terms of business processes;
Fluent in Dutch and English;
Self-motivated & open team player;
Capable of creating and building relationships with customers and colleagues;
Ability to remain calm, focused and able to prioritize tasks;
Proactive approach with a can-do attitude;
Excellent communication and analytical skills.
Interested
If you are interested in this vacancy, please send your CV and cover letter by e-mail to nicole@internetwerving.nl to the attention of Nicole de Jong.
Smurfit Kappa Corrugated Benelux heeft het recruitment proces uitbesteed aan I-recruiting B.V. Dat betekent dat het eerste telefonische contact met I-recruiting zal zijn. Indien u in het functieprofiel past, wordt uw CV (inclusief gespreksverslag) doorgestuurd naar Smurfit Kappa Corrugated Benelux. Zij zullen eventuele vervolggesprekken met u voeren. Bij de juiste match treedt u rechtstreeks in dienst bij Smurfit Kappa Corrugated Benelux