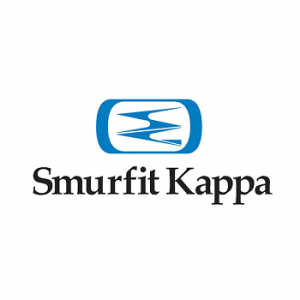 Background
This role represents a unique opportunity to acquire experience in the strategic / operational running of the Corrugated Benelux Marketing & Sales department. The challenging nature of this role allows the incumbent to learn first-hand from senior management and to contribute to building an innovative, future proof and strong market approach.
Successful candidates in this role will have ample opportunities to develop into marketing & sales positions at regional Benelux level, plant level or even internationally. The Marketing and Sales Analyst will report to the Marketing & Development Manager Corrugated Benelux.
Main Tasks/Key Accountabilities/Responsibilities
Provide Marketing & Sales management information and develop dashboards;
Conduct commercial analyses on tenders, pricing exercises and profitability;
Support Marketing & Sales excellence project teams in analysis and problem-solving;
Participate in strategic planning, forecasting and budgeting processes;
Act as sparring partner for the Director Marketing & Sales on strategic topics;
Provide ad-hoc analyses to support the Benelux Marketing & Sales team (estimated 30% of your time);
Liaise with stakeholders at different levels in the organization.
Key Competencies/Qualifications/Requirements
1-3 years of work and/or internship experience in sales, finance or business, preferably in a multinational environment / consulting / investment banking;
Growth mindset, eagerness to learn and strong focus on personal development;
Analytical mind and critical eye for detail without losing the bigger picture;
Flexible and able to work to tight deadlines;
Strong work ethic with a desire to progress within the business;
Excellent MS Office skills, especially Excel and Powerpoint;
Fluent in Dutch, written and oral. English is an advantage;
High level understanding of the Smurfit Kappa organization and products/services is an advantage.
Interested
If you are interested in this vacancy, please send your CV and cover letter by e-mail to elise@internetwerving.nl to the attention of Elise van den Broek.
Smurfit Kappa Corrugated Benelux heeft het recruitment proces uitbesteed aan I-recruiting B.V. Dat betekent dat het eerste telefonische contact met I-recruiting zal zijn. Indien u in het functieprofiel past, wordt uw CV (inclusief gespreksverslag) doorgestuurd naar Smurfit Kappa Corrugated Benelux. Zij zullen eventuele vervolggesprekken met u voeren. Bij de juiste match treedt u rechtstreeks in dienst bij Smurfit Kappa Corrugated Benelux.