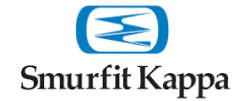 The regional head office of Smurfit Kappa Corrugated Benelux is situated in Oosterhout. The region consists of 21 plants, 2 sales offices and a regional head office in Oosterhout (total 2850 FTE).
The main responsibility of the IT Compliance Officer is to ensure compliance with the Group and Divisional Procedures and Guidelines.
This is done through analysing, monitoring and the pro-active follow up of compliancy tasks.
The IT Compliance Officer reports directly to the IT Director Benelux.
Main Tasks/Key Accountabilities/Responsibilities
Responsible to ensure compliance with the Group and Divisional Procedures and Guidelines;
Responsible for analysing the Group IT KPI reports and TOPdesk incidents & changes & operations and initiating, follow up the necessary corrective actions;
Periodic status reports (Incidents & Operational Management) for IT Management;
Perform periodic "site-audits" to prepare sites for internal and external audits, communicate findings and follow up to management;
Prepare for internal and external IT Audits and coordinate audit execution;
Carry out escalation procedures;
Work closely with IT Management to further implement Group and Divisional IT compliance controls into Benelux procedures that are effective and efficient;
Plays an important role in harmonizing the ways of working in the Benelux plants ;
Single Point of Contact towards ISD with regard to reports, controls, etc;
Assist the business regarding IT compliance questions and issues;
Signals bottlenecks in the current work flow and initiates improvement projects;
To carry out other tasks as when they arise.
Key Competencies/Qualifications/Requirements
Bachelor (HBO) or University degree in Business administration, IT or Finance. Being a qualified EDP auditor is an advantage;
5 years' work experience in (SOX compliant) international environment or auditing firm;
Strong analytical skills;
Advanced knowledge of Excel and preferably knowledge of MS SQL queries/Topdesk;
Ability to communicate effectively to both IT and Business Staff; written and verbal;
Hands on mentality;
Fluent in Dutch and English, both written and oral;
Ability to work in a cross-functional, interactive business environment.
Additional information
Remuneration Package: Competitive and in line with market expectations.
Interested?
If you are interested in this vacancy, please send your resume and cover letter to Nicole de Jong, nicole@internetwerving.nl.
Smurfit Kappa Corrugated Benelux  heeft het recruitment proces uitbesteed aan I-recruiting B.V. Dat betekent dat het eerste telefonische contact met I-recruiting zal zijn. Indien u in het functieprofiel past, wordt uw CV (inclusief gespreksverslag) doorgestuurd naar Smurfit Kappa Corrugated Benelux. Zij zullen eventuele vervolggesprekken met u voeren.